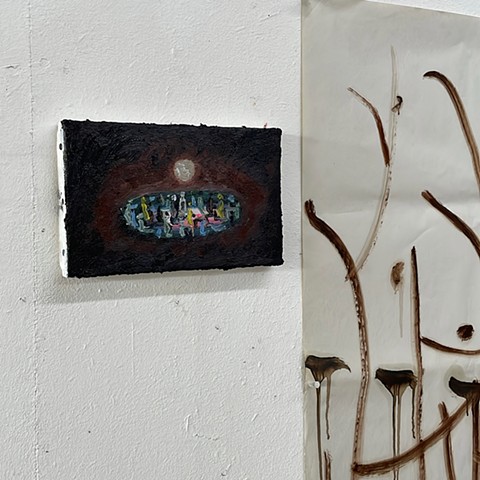 Andrew Seto is a British visual artist whose studio practice is based in London.
After graduating in Law from the University of Birmingham, he studied at Saint Martin's School of Art and UCL Slade School of Fine Art, where he won the Coldstream Prize and a scholarship to the New York Studio School of Drawing, Painting and Sculpture.
Andrew's painting practice navigates, plays with and meditates on the conventions and contradictions of pictorial space through ambivalent gesture, personal allegory and the materiality of paint.
Often referencing the natural world, organisational systems, or the decorative, his work borrows freely from the history and languages of painting and investigates themes of a queer poetic gaze, bathos, and an imperfect sublime.
His work is held in public and private art collections, and has been selected for juried exhibitions and awards including the Jerwood Drawing Prize, the John Moores Painting Prize, the Royal Academy Summer Exhibition and the Whitechapel Open.
Please use Contact for project collaboration, artwork prices, or to arrange a studio visit. Available work is for sale directly from the studio unless consigned to a gallery or other agent.